Featured Work – August 2017
When is a Window – NOT Just a Window?
The moment "YOU" decide to make it more!

Awnings are quite functional, but a copper awning really looks great with stone work. And if you want a splash of color, then we can add a window box for you. Of course we'll tie it in with your current windows design elements or create a few of our own for you. And we've got you covered if you are looking for safety bars that accent the rest of the window – we can do that too!
---
Featured Work – July 2017
Inside or Outside –

Even your doors can be creative!

Sometimes you may not know what you want till you see it. On other occasions you may provide a sketch for inspiration. If you can dream it or desire it, we can make it a reality! Even down to the smallest details. We hope you will think of us for all your iron needs!
---
A More Contemporary View?
We've got you covered.

Stop by our Kingsport showroom to examine some popular samples of interior or exterior railing.   If you can't find exactly what you are looking for, ask to view photographs of additional railing samples.  Of course, if you find something online or in a magazine – we can work with that to create a rough & rugged look, to something a little more contemporary.
---
Spring into Your Great Outdoors!
With the weather now inviting you to enjoy the fruits of its' labor – an amazing outdoors with the perfect finishing touches via stylish wrought iron made just for YOU and YOUR yard and outdoor wonderland!
---
Step Out and Embrace!
There is no space we can't create! Of course you need a get-away and a spot that you can bring the day in or relax as it ends. Perfect for your home, office or urban environment! We will work with your ideas and bring them to life!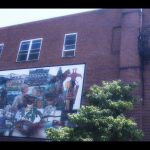 ---
Imagine Your View!
There is no better place to be this spring than sitting out on a balcony specifically designed for "you!" It's ok to feel special, because to us you definitely are. We can give your home or office a perfect outdoor get-a-way when the great outdoors calls and just need to spend some time in your Happy Place!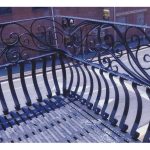 ---
History Does Repeat Itself!
When we look into our near and distant past there are some things that do seem worth repeating and thus have been carried forward generation after generation. The perfect marriage between stone and iron in the design of an entrance gate, home, or your average run of the mill castle! All we know is that when something works – keep it and always improve upon it!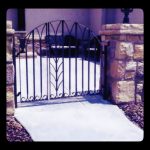 ---
Is it the Simplicity that Makes Perfection!
Sometimes it does not take a lot to draw our attention, our focus to the central and single most important part of any dwelling — the entry! Why not extend a touch of the home and greet neighbors, friends and family as they come to your door.