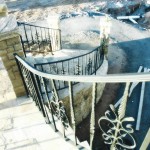 During the holidays and especially on Christmas we give thanks for the many blessings
 we have received and to our amazing customers who have made our life a brighter place!
---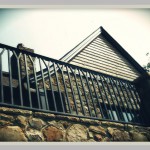 We give thanks for our customers and the opportunity
to create beautiful additions for your home or business.
---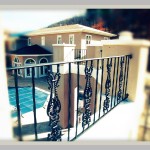 It's all in the Details!
Especially with Custom Pool Railing.

Fall is a Great time to begin planning for next years summer adventures!
---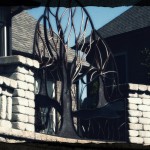 Who says iron can make an "artful" statement?

We believe if you can "dream" it, we can create it and make those dreams come true!

Iron is not only sturdy and reliable, when its' in the right hands it can become almost anything!
We love creating custom one of a kind additions for your home or office!
---
August Featured Work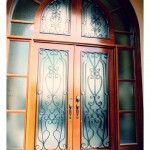 There are doors and then there are these!

Occasionally the marriage between 3 elements comes together perfectly!
Normally glass, wood and iron desire to be the center of attention.  To take your breath away …
To fulfill a design dream, or functional need, or to last a lifetime and then some!
This Entrance was a pleasure to help create!
---
Need Another Reason to Visit Downtown Kingsport?

The Carousel is officially Open!
(that means it's ok for adults to have fun too!)
to enjoy another ride on an incredibly crafted volunteer community project,
---
One reason we stand behind our work is because we stand behind our team!
We know they will do the best job possible and ultimately
you satisfaction with the product is our goal!
---
Adding a beautiful iron accent to your
stoop or retaining wall makes a striking impression!
You won't get this kind of detail with everyone,
but we believe you deserve the best!
---
It's that of year again!
Spring is not only in the air, it is here!
Who wouldn't love the rustic beauty of an iron arbor or trellis?
Or if you prefer some outdoor warmth, consider a custom iron screen for your fireplace.
---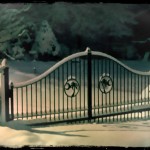 Although we usually think of Palm Trees
with summer weather and outdoor adventures –
a Palm Tree Gate looks great in the snow too!
---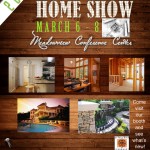 There is no better place
to find out what's Hot & what's NOT
for your dream home or business in 2015?
---
The loss of a loved one is painful!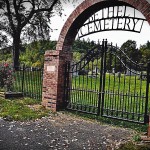 However, when you are in need
we are here to take that burden
and create something that can be a
token of the love shared on this earth.
---